Phryis in Europe
The Phyris Institute is in Germany – it is part of the Dr. Grandel group of companies. With over 60 years experience in the development and manufacture of professional cosmetics and skincare. Dr. Grandel is concentrating its attention on products and treatments exclusively designed for the use in professional spas worldwide. Dr. Grandel has grown to a worldwide leader in research, development and production of natural, high-tech cosmetics for the salon and spa industry.  Dr. Grandel is a family-owned company with ultra modern manufacturing facilities in Bavaria, Germany, subsidiaries and partners all over the world.
Premium Quality Strategy
Because Dr. Grandel pursues a premium quality strategy, quality assurance plays a prominent role. It ensures a high standard of quality as a solid foundation for creating long-term trust in our company and its brand.
PHYRIS Internationally celebrated Cosmetics
Little by little PHYRIS has been launched in several countries worldwide. Today the brand is represented very successfully in over 52 countries all over the world.
Beauty Care from Professionals
PHYRIS products are only available, where well-experienced skincare professionals with expert knowledge are providing beauty consultancy and offering treatments to the customer in: Beauty Farms & SPAs Beauty Salons Selected Perfumeries Pharmacies Wellness and Fitness Centers Phyris Australia selects the most experienced and well-respected Salons & Spa's to ensure each customer receives the experience they deserve.
PHYRIS is a PREMIUM Spa Cosmetic…
…and that is reflected in several awards PHYRIS has won over the last years. The premium quality, the highest effectiveness and innovation power as well as the whole customer package has been awarded by internationally well-reputated expert juries but also by the most important jury – the beauty professionals themselves.
Beauty Forum Readers Choice Award 2013
The Readers of the professional beauty magazine Beauty Forum again chose several products of Dr. Grandel as their favourites!
Phyris has been awarded 1st place in category SPA&Wellness with
Body Sensation Concentrate and Body Sensation Designer!
The Hyaluron Sensation Serum won 3rd place in category Classic Care Products!
khgjgjg
PHYRIS ranked No.1 – BEAUTY FORUM Award 2012.
The most attractive & effective brand of professional cosmetics and awarded with the coveted Beauty Forum Award.
PHYRIS takes  the leading position in the highly competitive market of professional cosmetics.   The international company, based in Augsburg, has won the coveted first prize several times.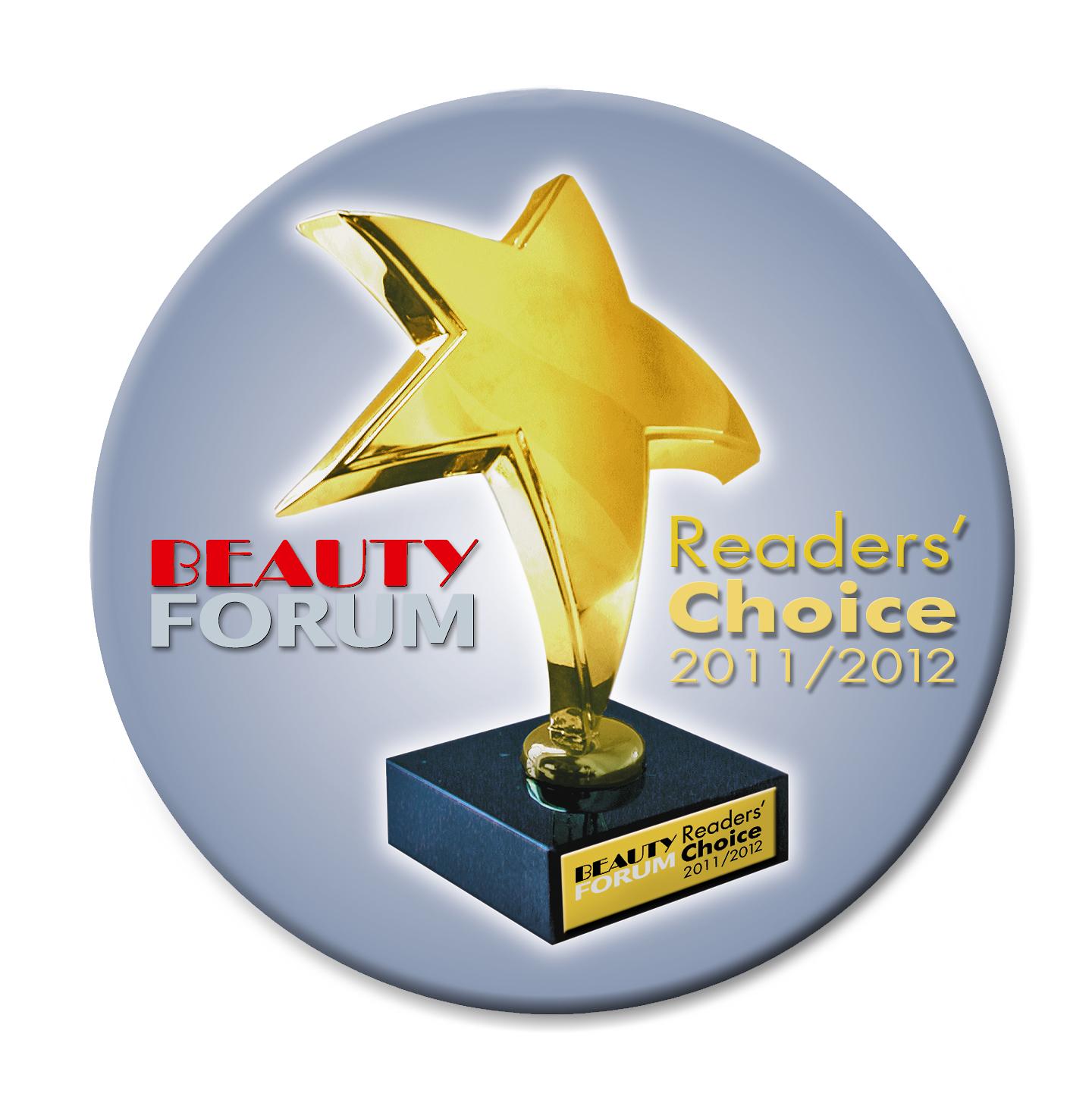 Awarded once again 2011/2012 BEAUTY FORUM Reader's Choice Award
for – Hydro Active Hyaluron Sensation Cream
General public confirm that Hyaluron Sensation Cream provides maximum moisture.   Depot Hyaluron Acid combined with Desert Grass are reliable partners for a long-lasting effect.  Firms the skin, while dry lines magically disappear, leaving the skin fully moisturised & refreshed.
fyjfgfgjhghjghj

BSB Innovation Prize  for Cosmetics and Raw Material 2009
In April 2009 the BSB Innovation Prize for Cosmetics and Raw Materials was awarded to PHYRIS. The 'Sicca Repair Balm' was awarded with the prize in the category 'Most innovative Cosmetic Product'.  It is a highly innovative product for very dry & irritated skin that is prone to inflamed blemishes.   The skin is instantly calmed and intensively moisturized, inflammations will be soothed & the formations of new ones is also lastingly prevented.
fgjhdtgyjhfdfdjh
Innovation Prize 2009 for Packaging of PHYRIS Perfect Age Products 
Then packaging concept of PHYRIS Premium Spa Cosmetics has been awarded with the Innovation Prize 2009. The German Printing Industry Innovation Awards provide recognition for the most innovative products, companies and new technological solutions.
Here are the Print-Stars. The packaging of PHYRIS Perfect Age underlines in an innovative way the product message.
hyjdghjd
 European Cosmetics InnovationPrize 2008  Category 'Best Active Ingredient'
The three new revolutionary 'PHYRIS Perfect Age' care products 'Cell Refill', 'Cell Lift', and 'Cell Control' have been rewarded with the European Cosmetics Innovation Prize 2008 in the category 'Best Active Ingredient'. The award-winning ingredient is PHYTO CELL ESSENCE. It is an active ingredient complex from phyto stem cells of the wild apple blossom which tightens and rejuvenates the skin & naturally stimulates cell renewal.
dydyjhdghj
BEAUTY FORUM Award 2008 for Highest Customer Satisfaction, Innovativeness & Service Performance
Basis for the assignment of the award was the evaluation from an independent, representative market study from Health & Beauty Business Media. We wish to thank all our clients for their confidence and their loyality that has by this honour been shown.
I have been a professional trainer and accredited Beauty Therapy, Make-up and Nail Academy owner for many years.Throughout these years I have worked with many skincare ranges. Phyris has a quality and a range that is very difficult to find anywhere else.There is a reason why Phyris is used by some of the best in the World … and the reason is simple … Phyris is in a class of its own with it's unique 3 phase care concept and continually updating with the latest technologies developing more effective product lines, to achieve even greater results for all skin conditions.
Vera Clark Head of Products & Training